Shade Gardening for Zone 10 Plants – Partial Shade & Full Shade
This is a full list of shade plants that will survive a Zone 10 hardiness gardening zone. Each plant contains a link providing growing information, watering needs, flower color, and when it blooms. Enjoy our photos.
Additional Shade plants based on the gardening zone.
Zone 5
Zone 6
Zone 7
Zone 8
Zone 9
Zone 10
Zone 11
Images were sourced by Monrovia. Find more shade plants by selecting Monrovia . This page used to have a lot of images, but due to technology, coding was modified on the Monrovia page preventing me from showing you what you would like to see. The link above takes you to the zone 10 shade plants.
Asplenium x 'Austral Gem'
Australian Sword Fern
Nephrolepis obliterata

Becca™ Flax Lily Dianella caerulea 'DCNC0' P.P.# 18505

Belgian Hybrid Orange Bush Lily Clivia miniata 'Belgian Hybrid Orange'

Belgian Hybrid Yellow Bush Lily Clivia miniata 'Belgian Hybrid Yellow'
Orchid Frost Spotted Dead Nettle
April Remembered Ice Angels Camellia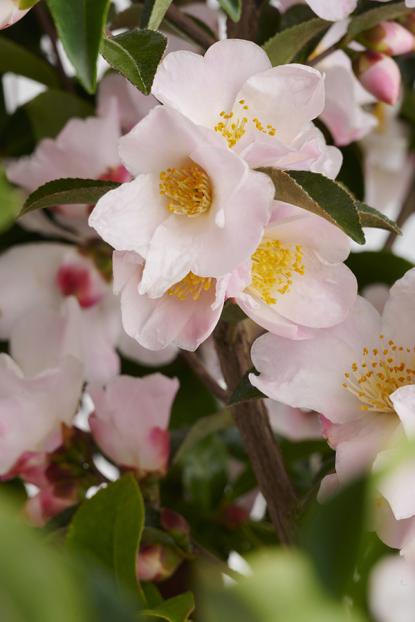 Spring's Promise Ice Angels Camellia
Chandleri Elegans Variegated Camellia
Winter's Snowman Ice Angels Camellia
Camouflage Variegated Japanese Aralia
Golden Angel Japanese Shrub Mint
Taiping Shan Evergreen Climbing Hydrangea
Bowles Cunningham Common Periwinkle
T Rex Ruby Slippers Rex Begonia
Northern Exposure Silver Heuchera
Northern Exposure Black Heuchera
Celebrations Aussie Spirit Kangaroo Paw
T Rex Painter's Palette Begonia
Bewitched Lavender Rex Begonia
Bewitched Wintergreen Rex Begonia
Dreams Garden MacaRose Begonia
Dreams Garden MacaRouge Begonia

Bush Lily Clivia miniata 'French Hybrid'

Cassa Blue™ Flax Lily
Dianella caerulea 'DBB03' P.P.# 17998
Item #9830
Easy Care Plant

Cast Iron Plant
Aspidistra elatior
Item #0345
Shade Loving
Clivia miniata 'Monya' P.P.# 6205
Item #2760
Shade Loving

Fortune's Holly Fern

Cyrtomium fortunei
Item #2983
Woodland Garden
NEW PLANT

Frydek™ Elephant Ear

Alocasia micholitziana 'Frydek'
Item #5008
Dramatic Foliage Color


Gold Stripe Flax Lily
Dianella tasmanica 'Yellow Stripe'
Item #1635
Dramatic Foliage Color


Holly Fern
Cyrtomium falcatum 'Rochfordianum'
Item #3615
Shade Loving


Le Ann™ Cleyera

Ternstroemia gymnanthera 'Contherann' P.P.# 11737
Item #1258
Hedge Plant
Trachelospermum jasminoides 'Madison'
Asplenium bulbiferum
Item #3600
Shade Loving

Aucuba japonica 'Mr. Goldstrike'
Item #0356
Shade Loving


Orchid Frost Spotted Dead Nettle
Lamium maculatum 'Orchid Frost' P.P.# 11122
NEW PLANT


Peacock Spikemoss
Selaginella uncinata
Item #7702
Groundcover
Aucuba japonica 'Picturata'
Item #0360
Shade Loving


Rozannie Japanese Aucuba
Aucuba japonica 'Rozannie'
Item #0366
Compact Habit

NEW PLANT


Ruby Red Spikemoss
Selaginella erythropus 'Sanguinea'

Item #7703
Dramatic Foliage Color
Aucuba japonica 'Serratifolia'
Item #0365
Shade Loving

Thelypteris normalis
Item #0511
Groundcover
Sweetbox
Sarcococca confusa
Item #1177
Fragrant
Dicksonia antarctica
Item #3620
Shade Loving

Tasred™ Flax Lily

Dianella tasmanica 'TR20' P.P# 18737
Item #9829
Easy Care Plant

Variegated Flax Lily
Dianella tasmanica 'Variegata'


Variegated Gold Dust Plant
Aucuba japonica 'Variegata'
Item #0375
Shade Loving


Variegated Natal Plum

Carissa macrocarpa 'Variegata'
Item #2286
Waterwise
NEW PLANT


Windcliff Pachysandra

Pachysandra axillaris 'Windcliff'
Item #5357
Groundcover